Contact
Zac about
speaking
at your next event or for
other services
such as Captaining, yacht deliveries, and sailing instruction.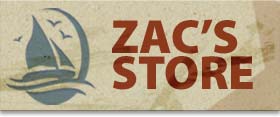 Updates from Zac

Zac's DVD's are produced and distributed by
WorldWind Productions
Contact Zac Sunderland
The youngest American to sail solo around the world


Thank you for your interest in reaching out to Zac. To schedule an appearance, discuss production ventures, or any other creative opportunities please send an email.